Discover & Plan
From the start, we take the time to understand your business goals and meet the needs of your audience.
Organise & Refine
We analyse, structure, and create leading marketing materials and digital design to give you a look you'll love.
Build & Deploy
Whether you need assistance with strategy or promotional documents, we've got you covered.
Grow & Measure
We make sure this happens. It's what we judge ourselves on. This sets the standard for your business.
Marketing has an ever increasing, impactful role in our daily lives
It suggests, persuades, informs, helps, crafts, engages and touches people's thought and purchase behaviour every second of every day. This is where we come in. We are an independent, agile, and people-driven agency. Our studios encompass and provide a range and variety of capabilities within the realms of marketing, design, development, content and ideation. Attention to the detail - it's what we're all about. Osprey play a significant role in that marketing canon, helping organisations, and most importantly, people, to interact with each other and therefore increasing your presence within the marketplace.
Like our clients, we deliver great service and great product.
We help businesses grow by providing imaginative, flexible and cost effective marketing solutions giving you the best for your business. We have a strong and creative work ethic in support of all businesses we partner. Our services are far ranging to identify and implement the best form of exposure for your business across selected media. Osprey consistently generate above average return on client's expectations and investment, something we are very proud of. With detailed industry knowledge, extensive media contacts and attention-grabbing ideas, Osprey will help you reach your target customer. Creating brand awareness on a local and national level with consistent, high quality and measurable results, we know exactly how to get you noticed.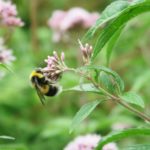 Osprey understood immediately our requirements. It is a difficult process to find an agency that lives up to expectations. We have worked with the team in a number of areas. From a new fundraising website to support with one of our European funded conservation initiatives, to the designing of a new brand and interpretation way-marking project, we wouldn't fail to recommend.
Leading Conservation Charity
England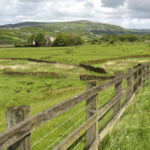 We appointed Osprey to provide a professional consultancy service. They continue to deliver time and time again, always on budget and against our strict deadlines. We have used their services across the council to fulfil our design and communications, namely in strategy development, tourism and engagement.
Visit England
England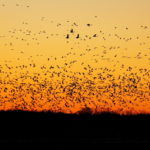 Due to the nature of our work and funding processes, it is necessary to have an agency who can offer a solid partnership. Osprey have provided thought provoking campaigns across audience development, programme management, design and website delivery. Public image and social awareness are very important, an area that I can confidently say Osprey always achieve results.
Arts Council England
England
Osprey offers many years of experience devising and implementing brand and marketing communications campaigns.
We work across public, private and third sector industries including food, education, healthcare, medical, the arts, charity, legal and leisure. We know what makes your customers tick and we know how to get you noticed. The team has experience across a wide ranging client base that spans Private and Public sector organisations. We don't simply work on your 'account', we build a long term relationship with you and your company in order to achieve increased results. This is the reason so many choose us.